Welcome to my download repository!
This is my new (2017-Jun-24) file repository. Moving forward I will be placing compiled binaries here rather than in https://elifulkerson.com/projects/downloads.
I have been getting a lot of antivirus alerts for my utilities recently. This is somewhat expected for network tools, but I want to be as safe as possible.
https://download.elifulkerson.com will only be available over https
Every binary file I put on https://download.elifulkerson.com will be built in a clean, dedicated development VM.
md5 and sha hashes for every file will be included alongside the download itself
GnuPG signature for every binary will be included. Here is my public key.
That being said - my due diligence should not preclude your own. I encourage you to check the signatures. If downloading executables is considered risky, I invite you to read and compile from source yourself.
For description/documentation of these files and contact information please visit my actual website: https://elifulkerson.com
Finally, a picture of a bird.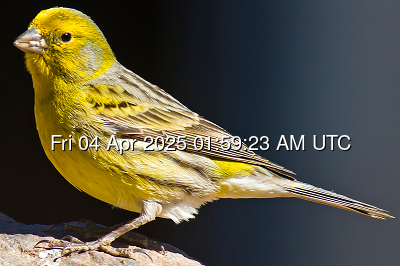 Bird belongs to: Juan Emilio (Flickr: Canario silvestre, Serinus canarius(♂))
[CC BY-SA 2.0 (http://creativecommons.org/licenses/by-sa/2.0)], via Wikimedia Commons